Own your career path with focus and purpose, follow these steps to becoming a CCI credential holder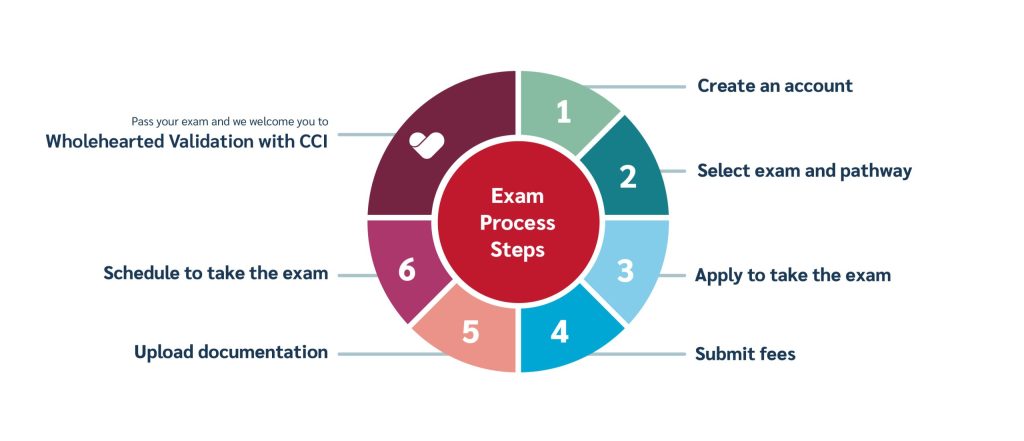 1. Create an account
Applying for the exam will take place through your CCI online account. To prepare, create an online profile by clicking either "CREATE AN ACCOUNT" at the top of this website, or if you already have an existing profile, click "SIGN IN."
2. Select the exam and pathway
Select the exam for which you are applying and the qualification pathway that best applies to your career journey. You can learn more about all of our credential options here.
3. Apply to take the exam
Complete all required personal information including educational or employment history.
CCI will use your email address as the primary way to communicate with you. It is best to choose a permanent email address for this purpose. If you decide to use an email connected with your current job, please remember to update it if you should change jobs.
4. Submit fees
Fees may be made by check, money order, American Express, Discover, MasterCard, or VISA. Cash is not accepted.
All expenses related to the examinations are the responsibility of the applicant.
If your employer is paying your submission fee, see our FAQ page under Application Fees for more information.
You will be sent an Authorization to Test (ATT) within 2 business days after your application has been approved. After that time, consider your 90-day eligibility window to take the examination, now open. The ATT provides instructions and details for scheduling your test date and location.
5. Upload documentation
Upload required supporting documentation.
6. Schedule to take the exam
Once you have received your Authorization to Test (ATT), you may schedule to take the exam with our testing partner Pearson VUE. There are more than 3,000 Pearson VUE Authorized Testing Centers located in the USA and US territories.
Available sites may be viewed at www.pearsonvue.com/cci.
If you need to reschedule your examination:
Contact Pearson VUE at least two full working days in advance of your scheduled appointment. Call (800) 869-4102, 7:00 am to 7:00 pm, Central Standard Time, Monday – Friday. Outside the U.S.: (952) 681-3789) or www.pearsonvue.com/cci
If you do not contact Pearson VUE two working days in advance of your scheduled appointment you cannot reschedule the examination.
We can't wait to welcome you to Wholehearted Validation and the CCI Community.