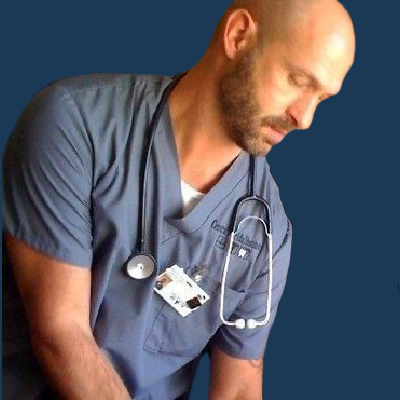 Career Snapshot
Credentials: RCES, RCIS

Experience: Career switch, clinical experience and then industry experience

Driving Force: Keep moving, keep learning, leave an impact, and always asking "What difference can I make for others?"

Aha Moment: "When my uncle was my patient I realized what I do is more than a job and is incredibly meaningful to me and to others."
Michael Reagan reinvented his career path at age 40. With a new degree and credentials in hand he was primed for success. In this interview Michael talks about creating opportunities for yourself, never giving up, and using your credentials as leverage for a stronger future.
CCI: How has your credential impacted your career opportunities?
MR: I went back to school at age 40. I wanted to make sure my success path was solid. I got my degree, then before graduation and before clinicals I acquired my RCIS credential. I started immediately getting calls for jobs just based on the RCIS credential! My goal was to work at Lenox Hill hospital, so I applied and got a call back.
Without a credential you can work in the field, but in my opinion, you won't have the same opportunities or leverage for salary negotiation. Once I got the RCIS credential (followed by my RCES) I started getting calls from others in the industry. Everything happened very fast. I was in high-demand. I was told by some not to expect a good job out the door, but that just wasn't true in my case. My credential made my skill set tangible and that made a huge difference.
CCI: Does your credential give you a sense of confidence and achievement?
MR: Yes, without a doubt. As I tell my team members "You have a skillset that will help save someone's life." I believe getting my RCIS saved my life and saved me from being in a rut! When I got dual credentialed (RCIS/RCES) my phone was blowing up with job offers. Doctors will fight for hiring someone who has a credential over someone who does not.
Without the RCIS I would never have been able to move to NYC or work in this industry today flying from state to state teaching vascular surgeons.
CCI: Does holding a credential help convey your commitment to career development and dedication to patient care?
MR: When my team members say, "I would like to get a credential but don't have time." I always tell them, make time. Even if you dedicate five minutes in the morning to studying, this is what you have to do. I would ask doctors for specific cases to go over to help my colleague study. I found that doctors were very helpful, taking time to go over real cases for educational purposes.
I believe all leadership positions should hold credentials – many do not. When I was in a leadership position I made it my mission to help everyone who was qualified to take their credential. I helped write employment verification letters, whatever it took. Without credentials, you have locked yourself into a salary cap. It was empowering to see others advance.
"I feel a great sense of loyalty and gratitude to CCI for how it has changed my life." – Michael Reagan, RCES, RCIS
---
Interested in sharing your credentialing impact story? Please contact us at communications@cci-online.com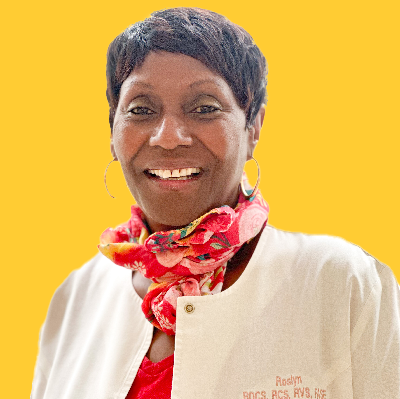 Meet Roslyn Brosier
Credentials: RDCS, RCS, RVS, RCT, FASE
Experience: 40 years and counting
Driving Force: Thirst for knowledge; giving patients a clearer understanding.
Aha Moment: "I have helped foster opportunities for diversity within my industry, as well as serving as a minority role model in my community by educating on what heart disease means. That is very meaningful for me. I have a unique way to give back. And, I'm very proud of my career."
Read Roslyn's Credentialing Impact story, she talks about her career journey and aha moments along the way.