As a part of our wholehearted support for credential holders, educators, and students, we've launched a series of interviews with CCI credential holders to share their credentialing impact stories.
We are learning so much about our credential holder's career journeys, their passions and "aha" moments, and what keeps them focused on quality patient care. When we learn, we share.
Understand the value of credentialing in the cardiovascular industry through the perspective of your peers. These interviews provide insight into identifying learning opportunities, where to look for career growth, and how credentials can be used as leverage to solidify your career path.
Helping patients. Building relationships. Delivering quality healthcare. A career as a credentialed cardiovascular professional offers a lot of opportunities. Read their stories here!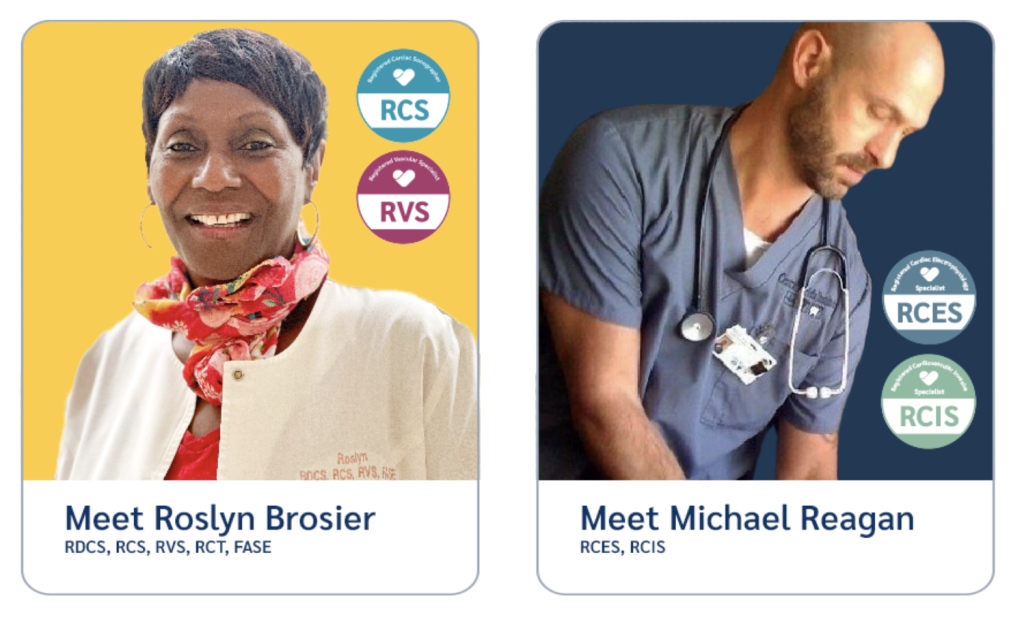 ---
Let us know how your credential has impacted your career. Your story can inspire others. Please contact us at communications@cci-online.com.